What's the best principle for choosing the present?  Choose a gift that you would like to receive yourself. And what could be better than qualitative, functional body care products packed with natural ingredients allowing you to enjoy a quick shower and an exquisite bath ritual.
Whether the gift is for her, him, kids, couples or your family groups, STENDERS always has the perfect gift ideas. We've packed a range of complementary products into gorgeous gift sets, allowing you to give the magic of the moment and time for #metime.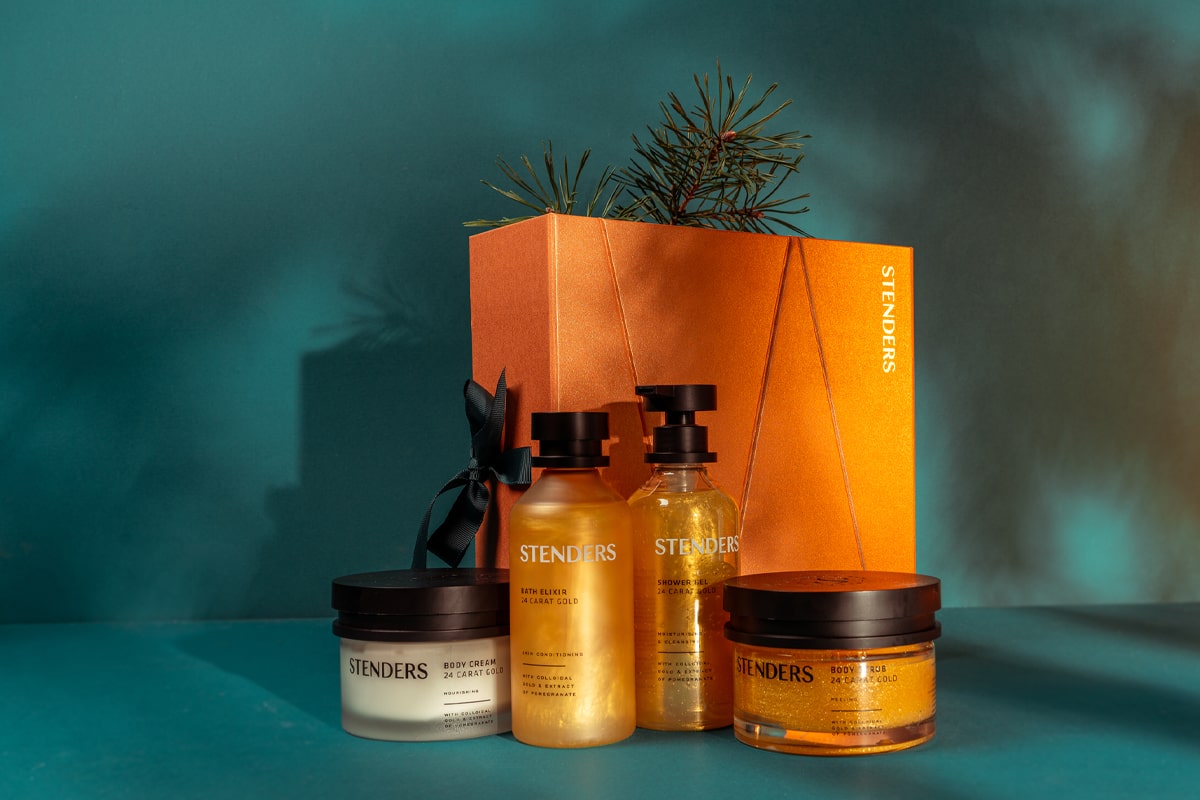 For your beloved wife, amazing best friend, or the world's best mum, give the gift set Golden. All products in this set are enriched with colloidal gold and pomegranate extract, caring for the skin's hydration and health. Choose the Gentle Cranberry for a radiant beauty. She will appreciate it!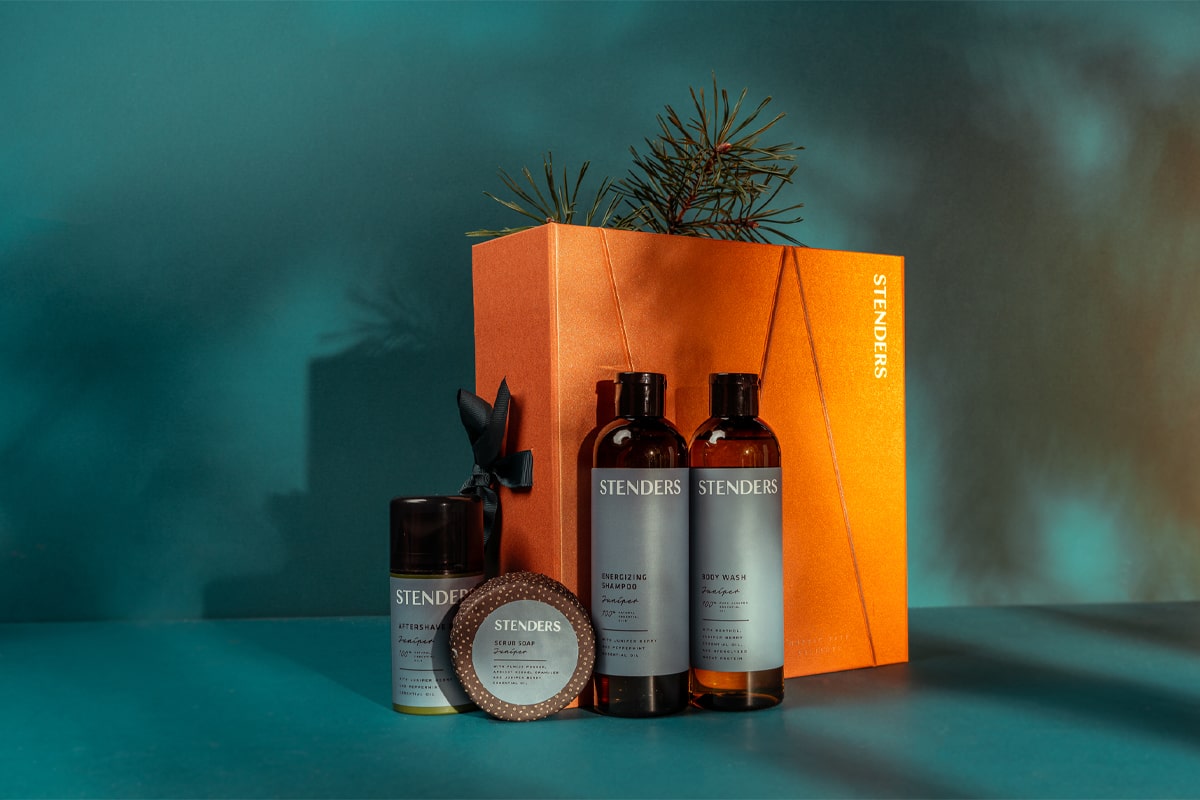 Our products for men are powerful, multifunctional, and filled with refreshing aromas, caring about men's rhythms of life. The set Vision of the Northerner includes the essence of the daily products – an energizing shampoo, body wash, aftershave balm, and scrub soap. Gift set Northern Man  embrace the northern nature on your skin with the help of the body wash. For nature lovers give Nordic Treasures – shower gel to mousse Forest spirit and hand balm Healing salve. Nothing extra – just a feeling of cleanliness and freshness every day. He will appreciate it!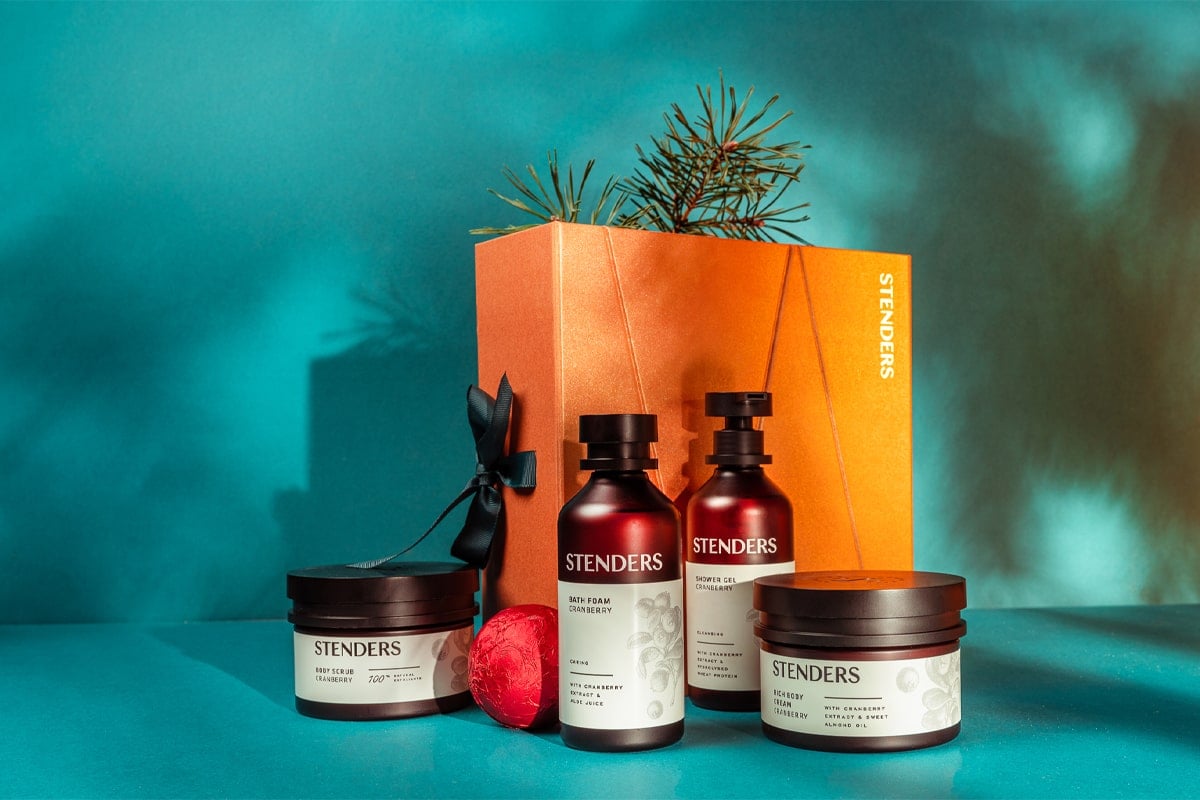 When thinking about how to delight a lovely couple, choose a gift that can be shared or used together. Gift set Noble Bubble Bath, is perfect for a romantic night, your friends or beloved family will fall in love with the hand-crafted texture of STENDERS bath bombs and the aromatic bath ritual created. Healthy hair and beauty are essential for both. Give them STENDERS natural scalp treatment and hair mask collection for ultimate repair. But Refreshing Detox Citrus set will brings some spiciness to the bathroom. The set consists of shower oil and soap with 100% naturally derived scrubbing agents for pleasant exfoliation and soft skin.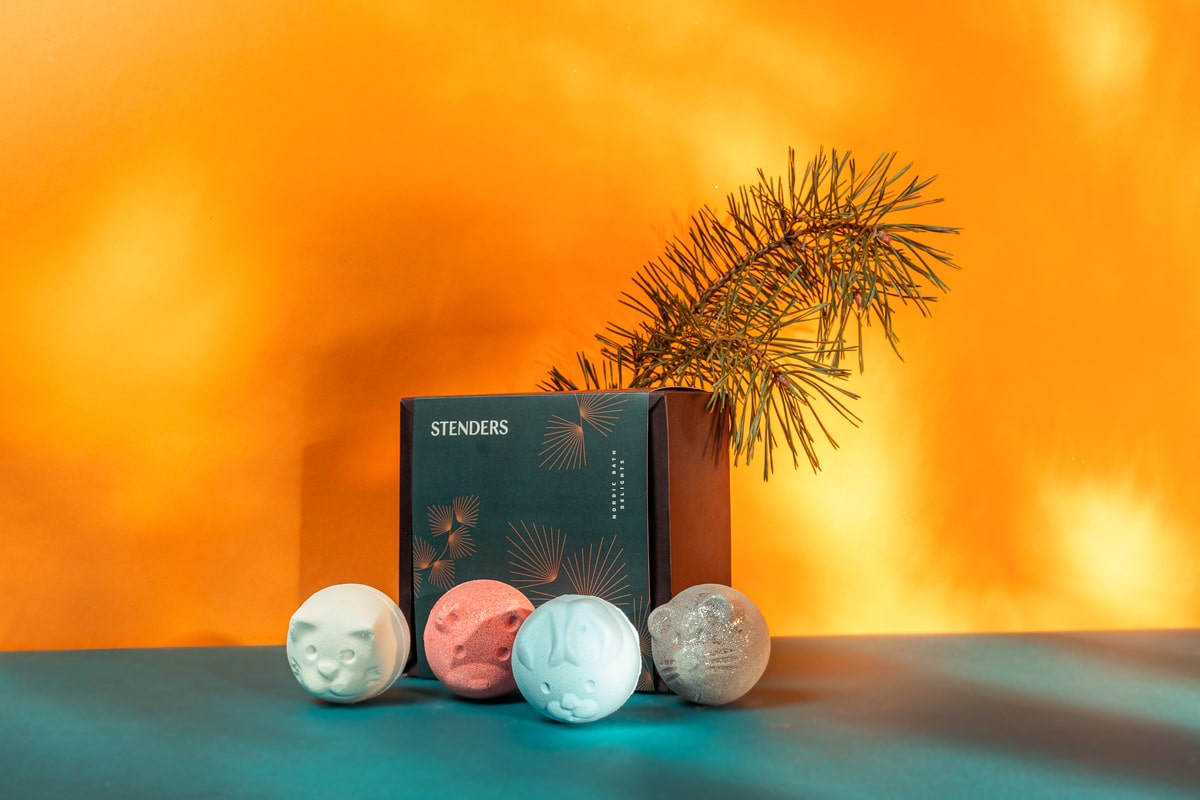 Children can show us how much fun you can actually have in the bathroom. Choose to gift a soap clay that can be used as a regular soap bar for the body, as a bath bomb, and as play dough while used in a bath or shower. In the gift set Bubbling friends you'll find four foaming bath bombs, each with its colour and characteristics. While jelly bath bomb set That's my jam! creates a summer-feeling oasis in bathtub, surrounded by a silky smooth and luscious sweet softening mask.
————-
We'll deliver your selected Christmas gifts wrapped to a chosen place, so all you have to do is leave the beautiful parcel under the Christmas tree.
We hope that in this beautiful whirl of festivities, you will find your #metime, allowing the world's rush to pass by.